We love supporting events in Buttermere, anything from triathlons to photographic society meetings. We can offer:
Hot and cold food and drink, including outside our normal opening times
An outside water supply and access to a toilet
Electric power
Parking
Here are the events currently planned. Keep checking back for updates:
Sunday 20th March 2022
High Terrain Events – Buttermere trail race
Based in the beautiful Buttermere valley set amidst a dramatic landscape of high fells. This superb 20k course starts with a circuit around the whole of Buttermere Lake in a clockwise direction. This is a classic route described as "One of the best round-the-lake walks in the Lake District. It's ideal for all abilities, you do not have to be super fast or an elite athlete to enter, perfect if you are new to trail running and looking for a new challenge.
For more info visit the official website
Saturday 7th May 2022
Buttermere Sailbeck fell race
A classic AM with good run-ability and a classic descent to the finish off Whiteless Pike.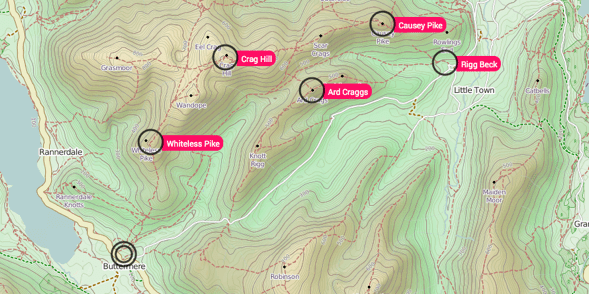 Summer 2022 (20 July to 14 September 2022)
Mountain Rescue Slideshows
Cockermouth Mountain Rescue Team's slide show presentation in Croft House Cafe, Buttermere, every Wednesday evening through the summer. The events start at 8pm. Admission is £3 for Adults and £1 for children. Come and watch a presentation by members of the Mountain Rescue Team. See how they operate, what is involved in getting a rescue started and see how much training they do.
20 July, 27 July 2022
3 August, 10 August, 17 August, 24 August, 31 August 2022
7 September, 14 September 2022
Slideshows begin at 8pm.